WATCH: Drogheda rapper Offica stars in YouTube Originals documentary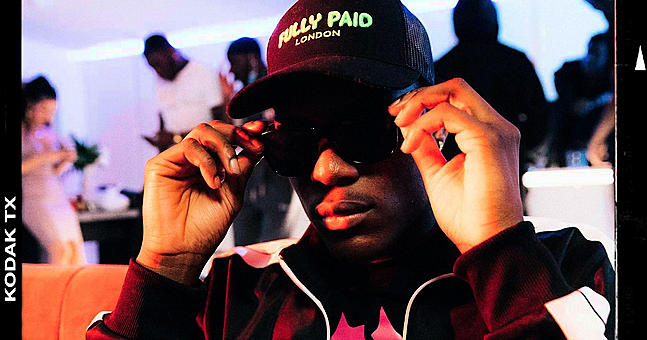 Watch the new documentary in full below.
Terms and conditions: deeper than the borehole – a highly anticipated YouTube Originals documentary – is now available online in its entirety, featuring drill artist Drogheda Offica, alongside BVDLVD, Crystal Millz, Kavo and Mowgs.
The documentary, narrated by Oscar-winning actor and rapper Riz Ahmed, follows last year's Terms and Conditions: A History of Drilling in the UK, which was highly commended at the 2020 Grierson Awards, also known as the British Documentary Awards.
"First, Brexit divided us," reads the documentary's description. "Then COVID-19 separated us. Terms and conditions: deeper than the borehole explores the UK rap scene through the stories of young artists finding their voice through music. Featuring artists from across the UK and Ireland – including BVDLVD, Crystal Millz, Kavo, Mowgs and Offica – find out how rap transcends regional boundaries and provides an invaluable outlet for creative expression for young people as they fight to survive and thrive in a troubled nation. Voiced by Riz Ahmed, Terms and conditions: deeper than the borehole is unfiltered, unapologetic and takes us on a journey that is both inspiring and insightful."
In recent years, Offica has become one of the country's most exciting emerging talents. Alongside his collective, A92, the rapper has consistently clocked up streams in the millions, including over 87 million Spotify streams on A92's "Plugged In Freestyle" featuring Smoke The Engineer.
Talk to heat press last year, Offica said that – despite his position at the forefront of Irish exercise – he is reluctant to categorize himself into any particular genre.
"I like to think of myself as my own artist," he said. "You're going to see, starting in 2021, I'm experimenting with different kinds of genres. The sound of my music might also change a bit. I want to show people that I'm more than just a drill artist. I can do many things, not just drill.
He then reflected on his dreams as an artist:
"I want to be the greatest artist Ireland has ever seen and pave the way for other Irish artists," he remarked. "I want us to be as big as British artists, but also American artists. It's good to do feature films with British artists – we love that – but we also want to do stuff with American artists. We want to give Ireland this standard of music.
"So you just set goals. The thing is, there's no pressure on us – because no one is doing what we're doing. Everything we do is going to go down in history right now. It's just about maintaining consistency, getting as big as possible, and bringing in other people who come along.
Revisit our interview with Offica and A92 here, and watch Terms and conditions: deeper than the borehole below:
Offica plays Longitude at Marlay Park, Dublin (July 3) and 3Olympia Theatre, Dublin (25 October).