UC's lack of support for Indigenous students and staff leaves some feeling 'isolated and completely invisible' | Features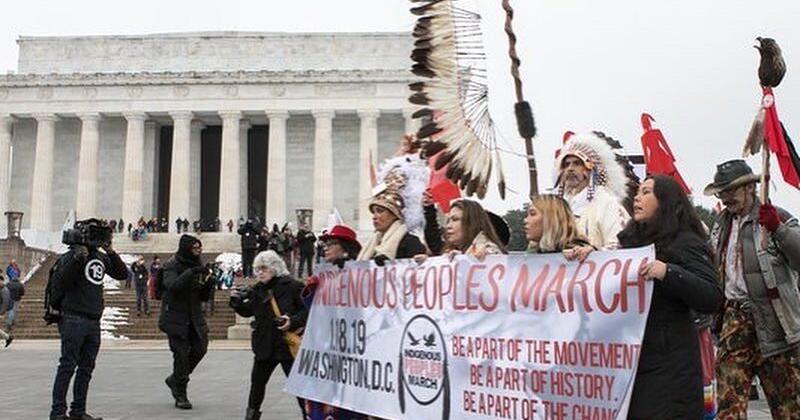 On August 3, 1990, then-President George H.W. Bush declared that November should be observed as "American Indian National Heritage Month". Acknowledging the inequality that many Native Americans have faced since the arrival of Europeans in the Americas, Bush encouraged Americans around the world to celebrate "the centuries-old rich heritage of American Indians". Since that proclamation, five successive presidents have declared November Native American Heritage Month, or some version of it.
At the University of Cincinnati (UC), November is also recognized as a month to commemorate Native Americans, their history, and their heritage. Writing on the Ethnic Programs and Services website, the university said: "During this Memorial Month, the University of Cincinnati aims to provide a platform for Native Americans in the United States of America to share their culture. , their traditions, their music, their crafts, their dance, and the ways and concepts of life." Despite this statement, some feel that the infrastructure to support these students is sorely lacking.
"Native American students and faculty feel isolated and completely invisible at the University of Cincinnati," said Dr. Kenneth Barnett Tankersley, associate professor of anthropology at UC. As a citizen of the Piqua tribe of Alabama, Tankersley said Native American students and faculty lacked the resources that other UC students have. "We don't have a support group, or a safe place. Unlike others, Native American Heritage Month is largely ignored," he said.
Likewise, Teagan Kleman, a fourth-year geology student at UC who is Shawnee, believes the existence of Native Americans can often be forgotten. "We're usually outnumbered, but that doesn't mean we're not there. I think a lot of people just think we're forgotten, but obviously we're not," Kleman said. "We are always here."
Like Tankersley, Kleman also said she thinks the university could do a better job of ensuring Native Americans and their existence are recognized, especially during Native American Heritage Month. "I don't think it's hateful or on purpose. But there's definitely a lack of effort," she said.
Indeed, Native American Heritage Month celebrations are limited. The university itself has not announced any events for Memorial Month, and individual classes or clubs have held few celebrations. Often, even on-campus organizations that brag that November is a time to celebrate Native American heritage find their websites devoid of any real initiative. The Office of Ethnic Programs and Services, responsible for planning university-sponsored events for Native American History Month, could not be reached for comment.
These failures by the university to adequately support their Native American Bearcats go far beyond the lack of celebration in November in everyday educational spaces. "Native Americans are severely underrepresented in our educational spaces in the sense that our culture, past and present, is [not]taught," Tankersley said.
The result of this lack of representation, according to Tankersley, is a lack of Native American students and faculty at UC. This is reflected in the demographic data that the university publishes on its website. According to the university, only 46 students at UC, identify as "American Indian or Alaska Native", representing 0.1% of the student body on all campuses. This is well below the racial makeup of the United States, in which about 2% of the population is Native American, according to the US Department of Health and Human Services. "We don't feel safe or welcome, which has led to poor retention and low recruiting," Tankersley said.
According to the UC Blue Ash enrollment trends dashboard, the number of Native American students on this campus in 2022 is 10, which has remained stable since 2018. According to Dr. Margo Lambert, associate professor of history at UC Blue Ash (UCBA) which teaches Native American History, this low number most likely has ties to the fact that UC Blue Ash is underfunded despite its goal of providing a more easily accessible school for those who have been systemically disadvantaged in terms of access to education.
"UCBA is UC's most diverse college," Lambert said. "The likelihood of Native Americans being students at UC is that they would start at UCBA – yet we get one of the lowest fundings."
In addition to underrepresentation in the student body, some also believe that Native Americans are underrepresented in classrooms and textbooks. The history department has a very small number of courses on Native American history. In the fall 2022 semester, the Native American History course was only offered on the Blue Ash campus.
Although these courses exist, the form in which they do so is troubling to Tankersley because Native American faculty members do not teach the courses. "This leads to thorny issues of cultural representation, cultural appropriation, the presentation of racial stereotypes, and the use of words and phrases that cause transgenerational trauma to Native American students and faculty," Tankersley said.
Within those classes, however, Lambert says she believes progress has been made in representation. However, she is not Native American, although she has spent much of her career studying and teaching about Native Americans. Prior to her arrival at UC in 2009, Lambert said there were no courses specifically geared towards teaching Native American history. Coming from schools with a Native American studies curriculum, Lambert said she was surprised, especially considering the significant role Ohio has played in Native American history.
Lambert said he's seen students, native and non-native alike, take an interest in the classroom because of the sterilized stories taught to many students in American school systems. "Many of them [students] are really excited because a lot of them feel cheated," Lambert said, referring to the common myth that the first Thanksgiving was the product of a simple friendship between the Pilgrims and the Wampanoag. "They remember learning about the first Thanksgiving where everyone had a little pilgrim hat and someone had a feather and American Indians and pilgrims were friends. But it is not that simple."
However, a recent change Lambert welcomed is the addition of the requirement that education majors take his course to better prepare themselves to teach young students the realities of Native American histories and legacies. "It's great; it's an important historical aspect of our country," she said of the decision.
Since Lambert's course is the most visible — if not the only — recognition of Native Americans at UC, Tankersley, Kleman and Lambert agreed that changes needed to be made.
Specifically, Kleman said she would like to see a club that specifically serves Native American Bearcats. A member of the Society for the Advancement of Chicanos/Hispanics & Native Americans in Science (SACNAS), Kleman said SACNAS has been an "incredible" part of his college experience. However, a club where Native American students can congregate and non-Native people interested in learning more about the heritage of Native peoples would be a step in the right direction.
Similarly, the lack of land recognition is troubling for those seeking better representation in UC. The university is built on the lands of the Delaware, Miami and Shawnee tribes, according to the Ethnic Programs and Services website. With the acknowledgment of the land displayed at the bottom of the page, Kleman said university and faculty members could better recognize the original owners of the land. "I don't think he [the land acknowledgment] should be so hard to find for the first part," she said. "I don't even think you have to be in a history class or anything that even relates to something Native American [to see a land acknowledgment], but I think it should apply to all departments. It would be nice to see it in more places because a lot of people are really ignorant."
While these are struggles Native Bearcats have faced for years, Tankersley believes change is something the university can embrace, helping Native Americans on campus feel safe and welcome. "If other universities can do it," Tankersley said. "So there's no reason we can't."