Supernatural Horror 'Bed Rest' Premieres Exclusively On Tubi This December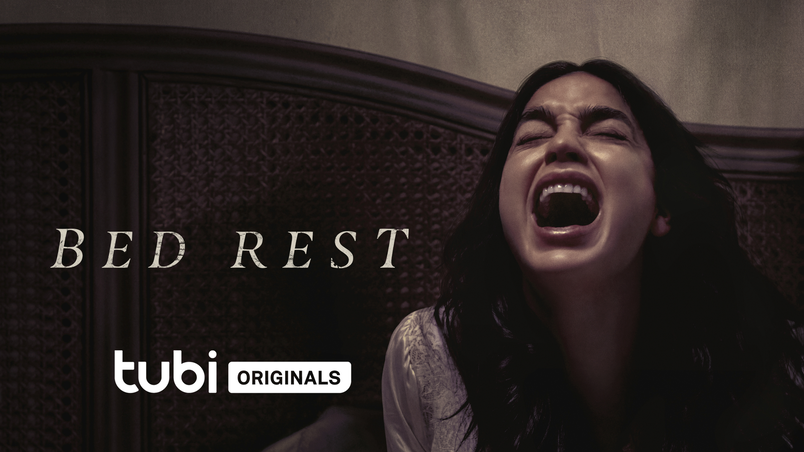 tube which has a library of thousands of horror movies just announced that it has acquired exclusive US streaming rights to supernatural thriller STXfilms, Bed rest.
Featuring Melissa Barrera ("In the Heights", "Scream"), the film is written by Lori EvansTaylor ("Final Destination 6") making her directorial debut.
STXfilms owns the worldwide distribution rights for Bed rest, whose film STXinternational has licensed worldwide. The film is produced by William Sherak, James Vanderbilt and Paul Neinstein through their Project X Entertainment banner, along with Evans Taylor and Barrera. Funding for the film was provided by Bondit Media.
In the film, "After years of struggling to start a family, Julie Rivers (Barrera) is pregnant again and moves into a new home with her husband as they make a fresh start. After being ordered to go to bed, Julie begins to slowly unravel as she suffers the monotony and anxiety of her new restraints. Soon, terrifying ghostly experiences at home begin to close in on Julie, stoking her past demons and causing others to question her mental stability. Trapped and forced to face her past and the supernatural, Julie struggles to protect herself and her unborn baby.
"We are very pleased to be the exclusive home to this gripping psychological thriller that makes you wonder until the very end if what we see should be believed," said Adam Lewinson, Chief Content Officer, Tubi. "Melissa is absolutely captivating in BED REST and we can't wait for audiences to see her incredible portrayal of this isolated character working through her grief while dealing with chilling supernatural elements."
"We knew Melissa was the perfect choice to headline this film with her natural talent and work ethic," Project X Entertainment said. "Having the pleasure of working with Melissa on two 'Scream' films, she has shown her interest in all facets of filmmaking and has proven to be an incredible producing partner, as well as a welcome addition to the PXE family. We are thrilled that we can all come together to tell this exciting story that Lori Evans Taylor created in her directorial debut can currently be seen in Netflix's worldwide hit "Keep Breathing" which reached number 1 in the Top 10 and stayed there for weeks. Barrera will soon star in the musical "Carmen," opposite Paul Mescal for Sony Pictures Classics. She previously starred in Paramount and Spy Glass Media's latest installment of the franchise. iconic horror "Scream", and will reprise his role in the next installment slated for release on March 10, 2023.
Taylor recently completed the script for Final Destination 6 which is currently in pre-production. She is also currently working on the script I'm still alive, performed and produced by Ben Affleck. His previous credits include lucky dog, Welcome to the house, and others.
Barrera is replaced by WME, Bridge Works Entertainment, Sugar 23 and Gang Tire. Taylor is represented by ICM Partners, Kaplan/Perrone and McKuin Frankel.
Bed rest premieres exclusively on Tubi on December 7, 2022. while you wait Better restbe sure to explore by Tubi huge library of horror plus offers from other genres for FREE!