Song You Need: Houston pan-gender collective unites in defiance of white supremacy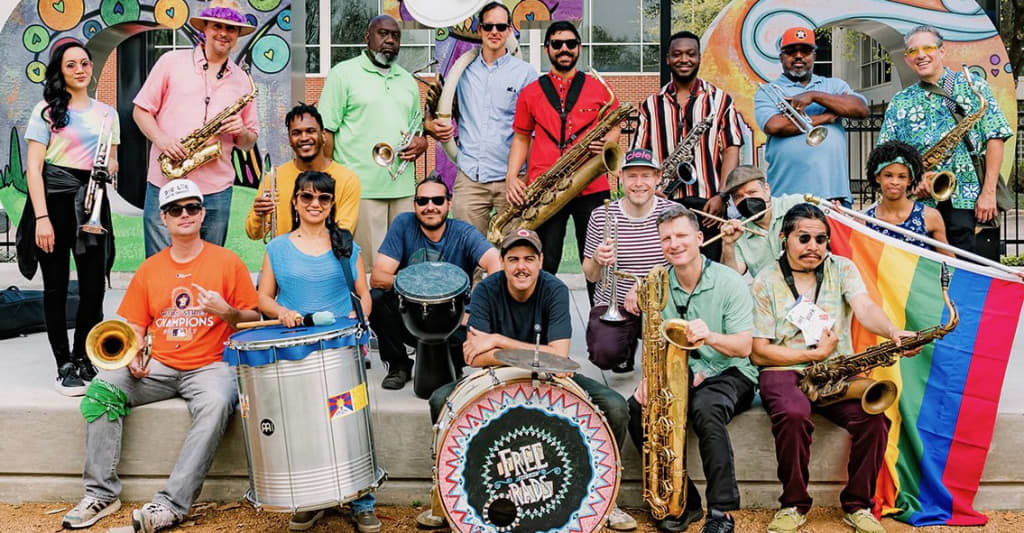 Free radicals rarely practice subtlety. Founded nearly a quarter century ago, the Houston collective has released nine albums of brash, unfiltered musical mayhem, encapsulating the essence of their city's exceptional diversity with a sound that fuses funk, jazz, ska, reggae , klezmer, hip-hop, and countless other styles around the world. In April they come out Blackout white, volume 2, a 25-track one-disc sequel from 2020 released in defiance of the racist hatred that continues to fester at the heart of Western ideology. And today, they present in preview the clip of the first album "Pokke Koebês" with The FADER.
The song's foundation rests on an infectious lick from South African guest guitarist Kara Snethlage, who connected the band to Jitsvinger – a poet, educator and multi-hyphenate from Cape Town. Rapping in Afrikaaps (a local dialect of Afrikaans) to the aforementioned groove and bolstered by a veritable army of percussion, bass and brass, Jits delivers a searing condemnation of Dutch and British imperialism in his homeland.
He spits his words venomously, attacking the settlers in their own bastard tongue: "A cul-de-sac socially ruled by Caucasian vultures / The recipe for white supremacy traps the mind / With the concept that we exist as lesser beings / My complex language was massacred / My world of knowledge locked up in locked safes", translates a first barrage.
"To say he nailed the subject would be an understatement," write Free Radicals. "Holy shit! We were blown away."
In the track's chaotic new stop-motion visuals, shot by Jits himself, cartoon ships float on waves of papier-mâché, and crudely drawn cartoons interact with old sketches of enslaved Africans. , a disturbing juxtaposition. Watch the "Pokke Koebês" video below.