Seattle's Biggest Upcoming Concerts for the Rest of 2022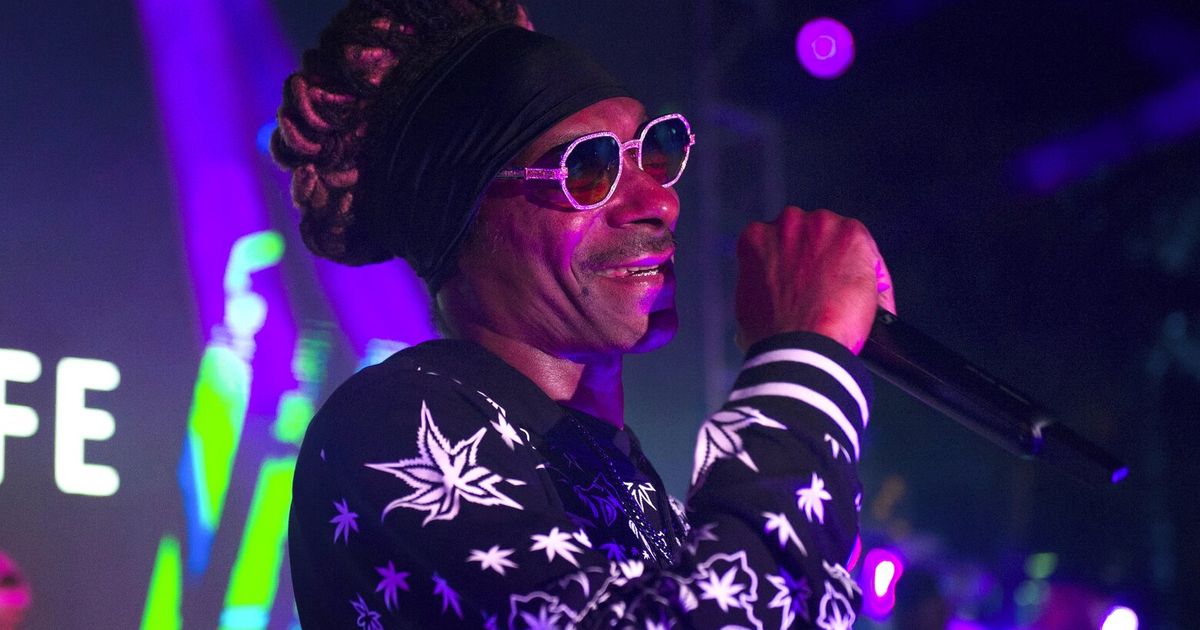 This is the season when the music industry starts to slow down. When it's time to carve the turkey, many marquee tour acts begin to pack, focusing on pumpkin pie smashing and avoiding conversation with awkward relatives.
2022, a real rebound year for live music, looks a little different, however. After the lockdown era turned off the money spigot for Live Nation and Ticketmaster, the partner companies controlling the lion's share of the gig industry, each released record third quarters with revenues up about two-thirds from pre-pandemic levels.
While concert schedules are shrinking (unlike our holiday belts), there are still a decent number of big-name shows in the Seattle area. These are among the biggest.
SMASH Advantage
This star-studded benefit jam quickly became one of best annual concert traditions. The fundraiser that unites the scene helps the non-profit organization SMASH (Seattle Musicians Access to Sustainable Healthcare) connect working musicians with free or affordable health services, and for the rest of us, contests a cast of local A-listers for a fun tribute show. This year's salute to David Bowie features (inhales deeply) Pearl Jam ax man Mike McCready, Death Cab's Ben Gibbard, members of supergroup Northwest dirty friends (including REM's Peter Buck and Sleater-Kinney's Corin Tucker), who played Madame Lou's a night earlier, and Charity Rose Thielen and Matty Gervais of head and heart — the hometown folk-poppers who are hosting their own fundraising concert a week later at the Showbox. This is just the tip of the insanely talented iceberg.
November 20; The Moore Theater, 1932 Second Ave., Seattle; $20 to $150; smashseattle.org/tribute
modest mouse
After tearing up their album "The Lonesome Crowded West" for last year's SMooCH concert, benefiting Seattle Children's unpaid care fund, the big names in Northwestern indie-rock have decided to take back on the road in honor of the PNW classic's silver anniversary. Revisiting their debut, Mouse Isaac Brock and OG drummer Jeremiah Green return to the venerable Showbox for three nights of wild nostalgia. At the time of this writing, only AXS's "on-demand" tickets, which drive up prices – now a fan-screwing industry standard – remained more than triple the face value of 47.50 $, this time for the benefit of the wealthy.
November 21-23; Show box; 1426 First Avenue, Seattle; $159 and up; showboxpresents.com
Group Firm
Tijuana's kings of regional Mexican music are on top of the world. After racking up hundreds of millions of YouTube views during the pandemic, the Latin Grammy winners have proven to be a huge IRL concert draw, culminating in a US stadium tour earlier this year – a first for a banda group. , placing them on a shortlist of Latin artists to do just that. Not bad for a fiercely independent band that started out playing corridos and norteño before branching out into banda covers and other subgenres of regional Mexican, an umbrella term covering various styles of music tied to different regions. of rural Mexico.
November 25; Climate Pledge Arena; 334 First Ave. N., Seattle; $65 to $999; www.climatepledgearena.com
The 1975
British pop rockers return to Sodo at their best, flying over this year's "Being Funny in a Foreign Language" track. After starting the record with BJ Burton, who produced gripping experimental shifts for indie rock veterans Bon Iver and Low, 1975 frontman and unfiltered Matty Healy switched gears and hired pop star superproducer Jack Antonoff. (Taylor Swift, Lana Del Rey) . The glistening, slick results channel resplendent 80s pop rock, gratuitous sax and all, with Healy's cheeky, cheeky sense of humor on full display. Only Ticketmaster's overpriced "platinum" tickets remain, starting at $199 at the time of this writing. Blackstarkids open.
December 2; WAMU Theater; 800 West Ave S., Seattle; $199; lumenfield.com
100.7 Vacation in Wolves' Hometown
The Seattle station's holiday season showcase of middleweights and country newcomers returns to Kent, with lineup featuring Brett Young, best known for his 2017 hit 'In Case You Didn' t Know"; Grammy-nominated country rocker Elle King, whose "Drunk (And I Don't Wanna Go Home)" with Miranda Lambert became the first all-female duo to top Billboard's country radio charts in nearly 30 years this spring; and lively breakout Bailey Zimmerman, an Illinois heartthrob who made his impressive major-label debut last month. Also on board: Watershed regular Michael Ray, TikTok-boosted Nate Smith, former "Voice" contestant Corey Kent, and Ashley Cooke.
December 9; access the ShoWare Center; 625 James Street West, Kent; $30 to $145; accessoshowarecenter.com
Smile
Technically speaking, this Radiohead offshoot's critically acclaimed debut doesn't follow the British alt-rock heroes' 2016 album "A Moon Shaped Pool," songs that strangely dazzled at the old KeyArena when the band visited in 2017. But the pandemic-spawned project, guided by half of Radiohead's creative core – doomsayer frontman Thom Yorke, guitarist Jonny Greenwood and longtime producer/collaborator date Nigel Godrich, joined in The Smile by progressive jazz drummer Tom Skinner – could easily fit into the ever-evolving Radiohead. catalog. Some of modern rock's most adamant shape-shifters end their North American run with this Seattle date, featuring Robert Stillman as opening act.
December 16; WAMU Theater; 800 West Ave S., Seattle; $46.50; lumenfield.com
Snoop Dogg
One of hip-hop's biggest names is having a prolific 2022, dropping several albums since acquiring famed Death Row Records, which was largely dormant after it was sold by a Canadian-run company, at the time of the acquisition, by Seattle artist and media attorney Lara Lavi. While the DO-double-G's solo production hasn't made a big splash over the past 15 years, Martha Stewart's best friend has retained her relevance as a pop culture personality and star ace, her inimitably sweet vocals gracing the tracks with everyone. from BTS to jazz fusion Gen Z'ers DOMi and JD Beck. Snoop's Holidaze of Blaze tour also includes Auto-Tune pioneer T-Pain, contemporary G funk Warren G, Ying Yang Twins and Justin Champagne.
December 16; Tacoma Dome; 2727 ED St., Tacoma; $53 to $163; tacomadome.org
real estate sunny day
For the first time since the early 2010s, the proto-emo greats have (mostly) reunited the band for a highly anticipated reunion that began this fall and culminates with that two-night hometown at the Moore. Although original and current Foo Fighter bassist Nate Mendel was absent, anticipation was high for the post-grunge Seattle rockers who delivered two Sub Pop classics before going their separate ways (for the first time) in 1995. Appleseed cast opens.
December 17-18; Moore Theatre; 1932 Second Avenue, Seattle; $36.50 to $56.50; stgpresents.org
stem wave
Florida singer/rapper Rod Wave has become one of hip-hop's most emotional artists, releasing back-to-back chart-topping albums, including this year's "Beautiful Mind" filled with soul-trap cuts. Don't miss rising star Mariah the Scientist, one of the most enchanting young voices in modern R&B. The North Carolina-based Toosii, who took home XXL Freshman Class honors with his sad chants last year, also performs.
December 21; Climate Engagement Arena; 334 First Ave. N., Seattle; $54.50 – $355.50; www.climatepledgearena.com
Kenny G.
The G man has enjoyed a return to cultural relevance in recent years, following his viral Valentine's Day performance for Kim Kardashian and subsequent collaboration with Kanye. Since then, Seattle's adult contemporary sax king has been the subject of an HBO documentary, parodied in a SpongeBob SquarePants movie and starred in a Super Bowl beer commercial. Oh, and in between all that, the Franklin High School alum also released his first new album in six years with "New Standards," a set of original tracks inspired by '50s and '60s jazz ballads. Man, the locks, legend crowns a 10-show run at Jazz Alley with a pair of pricey New Year's Eve shows.
December 27-31; jazz alley; 2033 Sixth Ave, Seattle; $82.50 – $300.50; jazzalley.com