James Blake accepted his underrated influence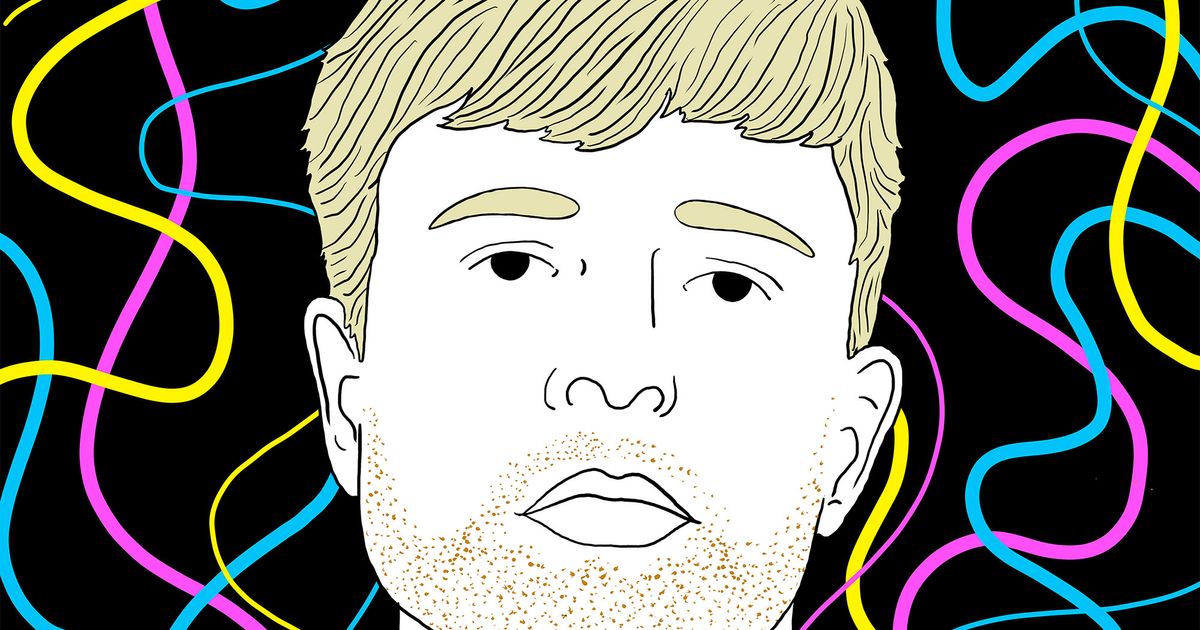 Illustration: Iris Gottlieb
For a decade, James Blake crafted an idiosyncratic sound: his early work as a minimalist electronic producer fused unfiltered synthesizers with lyrical collage and lush R&B chords; he describes his 2013 hit "Retrograde" as both apocalyptic and romantic. But her subversive output appears on three of the most important albums in recent history: Beyoncé's "Lemonade", Kendrick Lamar's "DAMN" and Frank Ocean's "Blonde". Before Blake, pop sounded like it was caught in the same four-chord loop, but he slowly permeated the charts with his harmonic melancholy. His new album, "Friends That Break Your Heart," features his most compelling songs yet, all grounded in those familiar wandering chords that send us on an emotional journey. Lit Pop co-host Charlie Harding spoke with Blake about his harmonic inventiveness.
When you first started releasing music in the early 2010s, it was this very heightened era of bubblegum pop. And years later, I feel like the music has shifted towards your vision – darker and richer in ambient harmonies. A decade later, how has your musical creation changed?
I think whatever my style was, it became the style that people associated with me for years, even when I wasn't really doing that style anymore. After that, people started copying it, which happens to a lot of musicians. We are in a constant state of recontextualization and borrowing.
But when I turned on the radio, the pop started to sound like versions of what I was doing a few years ago. And it was hard not to notice that there were people who benefited immensely in a way that I hadn't when I made this kind of music. It's a bit of a shame, but it's also that you have people contextualizing it in a pop format.
It made me a little uncertain. I was just like, Damn, I'll probably never really be accepted in pop music. And yet here we are, pop music sounds like that shit and I don't even do that anymore. So where is my place in pop music? Maybe I don't have one or maybe it was always on the periphery.
I think for a while, and for other reasons as well, I lost a lot of confidence in what my sound was and if it was important. And I think when you're in your twenties, you really feel like innovating and having your own sound is really important.
Now I just want to write good songs. I just like making music. I love making music with other people. If I can also innovate, then that's great, but eventually you get to a point where you go, well, the most important thing is that I had fun
Why is the language of harmony so important in your work?
I think it hits at the cellular level. There is a kind of physical and spiritual component. The harmonies in the voices and the chords resonate with me almost more than anything else.
If we look at your single "Life Is Not the Same", it's kind of a more limited palette for a James Blake track. It's a loop of four chords. And yet, there is still a lot of richness of chords.
You start on the four key chord. You are already a bit on the move. And then you go straight to the fifth, who wants to solve somewhere. It resolves into the next chord, but it immediately transitions into a main chord that feels like it's opening somewhere else. And that other place is again the start of that chord sequence. This is how you end up in an endless loop.
How do you think this endless quality that you created works with the meaning of the song?
It's a Take a Daytrip beat. I can't take credit for this chord progression, but I can say how it makes me feel. It reminded me of the world of "Retrograde". The piano and the hum and the cold world he lives in felt like revisiting a feeling. It's a bit apocalyptic. It's a bit late at night. It's deep. It's a bit hazy. It's a bit romantic.
On "Funeral" there is a continuous progression that continues to move and grow with the melody, almost throughout the chorus. We need the full length of this section to get to where we are going to land. What's going on there?
The music was an improvisation, from beginning to end which I cut out. It was almost like filming a whole. And then just try once – as in 1917 the movie there is a cut in the whole movie and you can actually find and see it. But the improvisation would just have been based on feeling and how my fingers naturally move. The "I know this feeling all too well" line came first, then I added verses.
What do you think this style of play does? Are there certain emotions towards which this wandering leans?
I think I have the spirit of someone who is always looking for something new. That's probably quite a pedigree for my personality. I think musicians often like to seek new experiences and new heights, and we seek out spiritual concerns as well. I find contentment and happiness in a chord progression, but it's fleeting. Those happy moments only really enter your vision for a few seconds at a time. You have experienced this incredible and pure feeling of peace.
I definitely hear that on this record, especially since there is still a bit of harmonic wandering. There's definitely a lot more confidence and control over what you say.
Yeah. I mean, is it just your early thirties? I do not know. I believe it could be. It's funny 'cause I did all this fucking therapy. And then I remember my mom saying to me…I was like, "I feel like I'm gaining confidence," and my mom was like, "Uh, you know, that happens when you walk into the thirties. And I was like, "No, that's all that work I've done." You don't want to think it's just because a bunch of brain cells died and my anxiety cells fell out and I felt a little better.