Inside LA's Forest Lawn, where the biggest celebrities rest in peace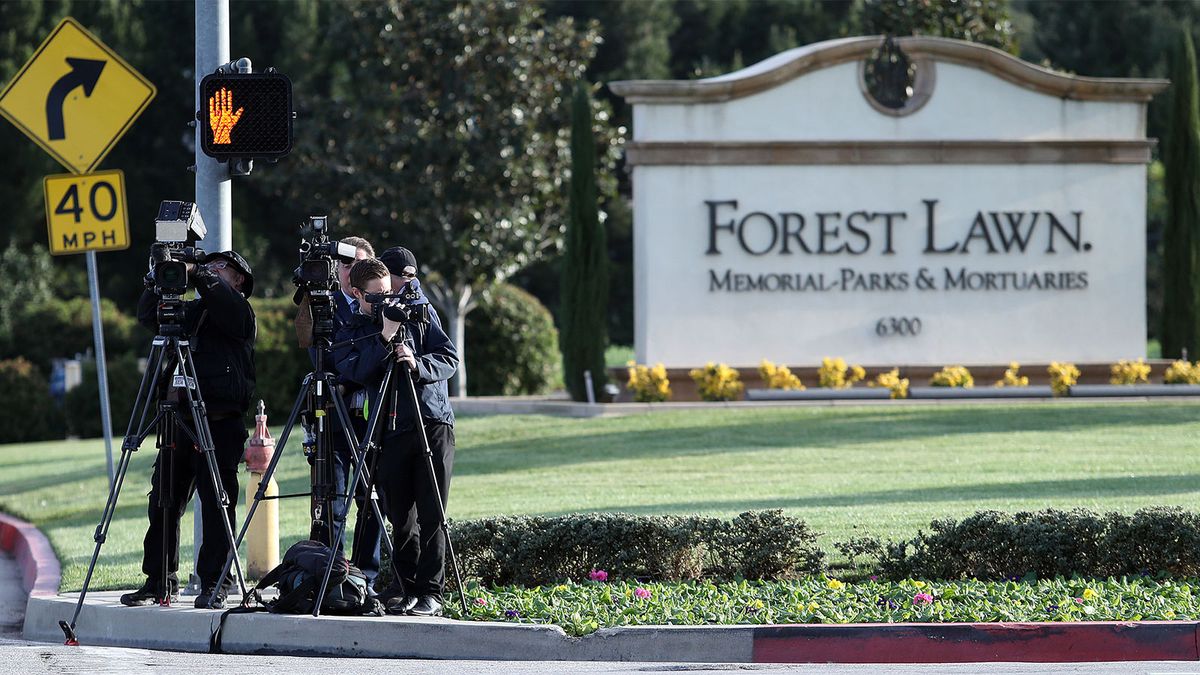 When Forest Lawn began, the pattern of what a typical cemetery looked like was already hundreds of years old. But on the outskirts of booming Los Angeles, the founders of Eaton and Forest Lawn decided to do something different.
"It's Southern California at the turn of the 20th century," says Fishburne. "There was an opportunity. Many of the largest cemeteries on the East Coast were created 100 or 200 years ago, and the conventions were somehow tied to the conventions of 200 years ago. Hubert Eaton had the freedom to sort of redo it, rethink those conventions and do something new."
And when Eaton bought his land on the outskirts of Los Angeles, he found the right moment. "When Forest Lawn was established over a century ago, it was immediately between two population centers," says Fishburne. "It's located between Pasadena, which was already booming in the early 20th century, and downtown Los Angeles. A few years after we opened, the Los Angeles Aqueduct was built, and there was no than a population boom."
At the same time, the movie industry was exploding in Southern California and movie stars needed a final resting place. Forest Lawn is the final resting place of celebrities such as Lauren Bacall, Humphrey Bogart, Nat King Cole, Clark Gable, Michael Jackson, Will Rogers and Elizabeth Taylor to name a few.
But don't expect a list of who's who – or rather, who's where. Forest Lawn employees know that people come to see the famous gravesbut they won't help you find them.
"We try to respect the privacy of the families we serve," says Fishburne. "So we don't do celebrity graveside tours, we don't advertise, 'X, Y and Z are buried here.' Many celebrity resting places are freely accessible to the public and people are welcome to come and visit, and others are in enclosed gardens or in private areas.