"Everything is cool and it's quite pleasant"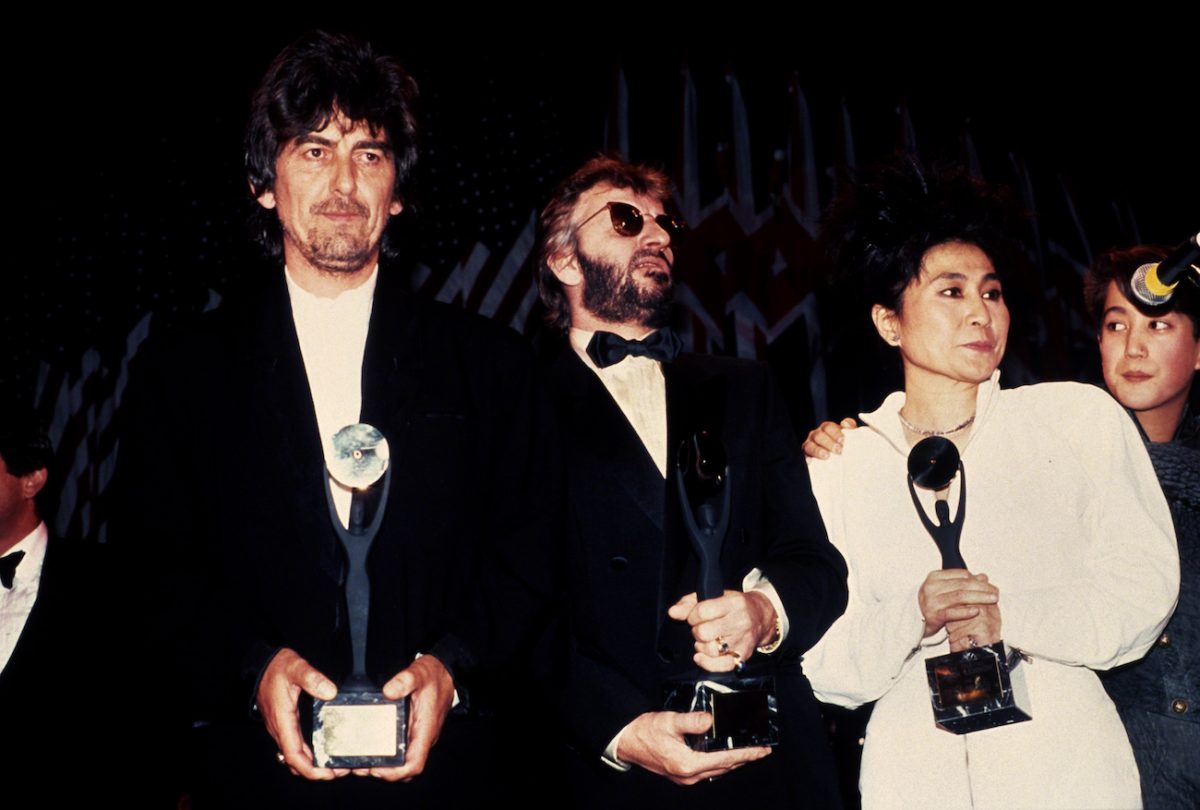 Most of the time, George Harrison didn't like being a Beatle. John Lennon, Paul McCartney, and on some occasions the band's producer, George Martin, either treated George like a junior member or a glorified session man. No one cared about his songs. Constantly circumnavigating the globe throughout the first half of the 1960s aged him too.
However, somewhere along the way, George agreed to be a Beatle. Releasing an album and performing for hundreds of fans wasn't so daunting anymore. George attracted a new generation of fans, and those who had gone through Beatlemania were older. No one was chasing him.
George Harrison said being a Beatle aged him
When the Beatles became popular, they shielded themselves from nervous breakdowns on tour and did relatively well in the recording studio. However, their bond cracked somewhere along the way.
Nine years after the Beatles broke up, George said rolling stone he "never" thought of becoming a Beatle again. "Not in this life or any other life. I mean, most of the time it was fantastic, but when it got really crazy, it was a matter of stop or die.
"We were nearly killed in a number of situations – planes catching fire, people trying to shoot the plane down and rioting everywhere we went. It made me old.
For George, being a Beatle was like having a previous incarnation. He probably felt this because he saw Beatle George as someone else. According rolling stone, George once said, "The Beatles exist outside of me. I'm not really Beatle George.
"Beatle George is like a suit or a shirt that I used to wear on occasion, and until the end of my life people can see that shirt and mistake it for me. I play a little guitar, write a few songs, do a few movies, but none of that is really me. The real me is something else.
RELATED: George Harrison Wrote 'Devil's Radio' After Thinking He Could Write Songs Like Eurythmics
George agreed to be a Beatle
After the Beatles, George recorded Everything must pass. When the triple album did well, he made another one. However, he is moving further and further away from fame.
"You have to have a big ego to keep being in the public eye," George said. "But most of my ego's desires for fame and success were fulfilled a long time ago.
Initially, in the 1970s, George consciously went dark. "I like to be low key and have a peaceful life," he said. In the 1980s, George continued to do what he wanted. Meanwhile, Beatlemania fans grew and the Beatles craze waned.
During an interview on Aspel & Co.George said he attracted new, younger fans after coming out Cloud. They didn't harass him like Beatlemania fans, which was good. By then, George seemed to have come to terms with being a Beatle.
In a 1987 interview, Creem Magazine pointed out that George seemed comfortable having been a Beatle.
"Well, I've had a lot of years," George replied. "It was terrible around 1969, and at that time: everyone had seen the movie 'Let It Be' and it was really tense and unpleasant. And the years that followed were hard because we were all under the shock of the 60s.
"But as things calmed down I accepted and it fell back into the past. We got older and new generations came along, I spent years avoiding interviews and spending on television to get to a point where I could go out and walk down the street and go to a store and do ordinary little things that ordinary people do.
"Everything is cool and it's quite pleasant. And now, if somebody walks up and says, "Okay, George," and they congratulate you and thank you for all the music you've done in the past and what you've done, that's is good. It's the
concentrated mania that would drive anyone crazy. He hit his low point in the late 60s and he had
a hangover period in the 70s, but I'm cool now.
RELATED: What George Harrison Thought About John Lennon's Comments on His Memoir
He still loved the band deep down
After George agreed to be a Beatle, he only looked at the positives. Good things have happened in the band's 10 years.
"But we had a good time," George told Rolling Stone in 1979. as he pleases, and now we're all good friends.
George was not the kind of person who simmers in bitterness. He would have accepted such an important part of his life sooner or later.
RELATED: George Harrison's Wife Says He Wasn't a 'Great Womanizer', They Never Had an Open Marriage